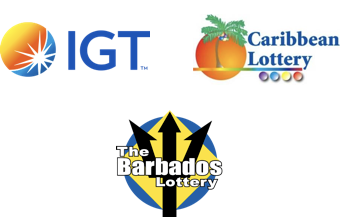 Caribbean Lottery is a trade name registered and used by Caribbean Lottery Services, Inc. and affiliates that are wholly-owned subsidiaries of Providence, Rhode Island-based IGT. Caribbean Lottery™ is the contracted provider of Lottery services in St. Maarten and in numerous other islands throughout the Caribbean.
The company provides a full suite of services including: game, product and technology development; retail point of sale solutions; communications channels; hardware, software, data storage and data center operations; financial transactional records in line with industry and worldwide best practices; retailer management and sales and marketing support.
The Caribbean Lottery™ is the only multi-currency, multi-national lottery in existence in the world today. Players are offered an exciting array of products in the Lotto category (Powerball, Mega Millions, Super Lotto, Lucky Pick), Daily Numbers category (Pick 3, Pick 4), Social Space category (Caribbean Keno) and Scratch Ticket category. The mission of the Caribbean Lottery is to raise money for the good causes allocated by the government as beneficiaries of the lottery and to do so in a responsible manner.
---
Our Vision
To be the best gaming/entertainment and convenient commercial services provider in the Eastern Caribbean.
Our Mission
Making dreams come true by providing entertaining experiences, being transparent and maximizing contributions to good causes.
Core Values
• Passionate
• Pioneering
• Responsible
• Authentic
• Collaborative
---